January 20th Special Edition of Greenlane Digest
JANUARY 20, 2020
IN THE NEWS – Strong Push in Germany to Renewable Natural Gas
Welcome to a special edition of the Greenlane Digest. A significant amount of press has just been generated out of Germany and the Government's plans to phase-out coal. With this plan comes an even stronger drive to 'green' its natural gas infrastructure and we wanted to bring this to your attention. A BBC article on January 16th highlights the fact that "Germany agrees on plan to phase out coal power by 2038". Click Here to see the article. The premise is that "the German government and regional leaders have agreed on a plan to phase out coal-fired power stations by 2038" and "The government will draft a law this month for exiting from coal, which it hopes to get passed by parliament in mid-2020."
The German Green Party is, however, pushing for more than just a phase-out of coal - the switch to 'green gas' or renewable natural gas. In a feature article on focus.de, the German Green Party pushes for the switch from fossil-based natural gas to green gas – or renewable natural gas ("RNG") – in which Greenlane Renewables plays an important and global role.
In the article, translated from German, it states:
After long negotiations, the road map for the German coal phase-out is now in place. The Greens are warning that relying on natural gas instead is not a solution for climate protection - a "gas turnaround" is also needed."
The Greens in the Bundestag are calling for the phase-out of natural gas to be promoted in addition to the coal phase-out. "The long overdue coal phase-out must not lead us to fall into the natural gas trap next," said the spokeswoman for energy for the Green Party, Julia Verlinden, the German Press Agency.
Now the Greens want the "gas turnaround"
The article continues with "In order to do justice to climate and environmental protection, the "gas turnaround" must be initiated and fossil natural gas must be replaced by "green gases" as quickly as possible."
Why is this interesting for Greenlane?
For starters, changing the global natural gas infrastructure from fossil-based sources to a renewable form makes both economic and environmental sense. Greenlane Renewables is set to benefit from this push to RNG with its strong presence in Germany and its showcase installation in Gustrow, Germany, seen in the picture below.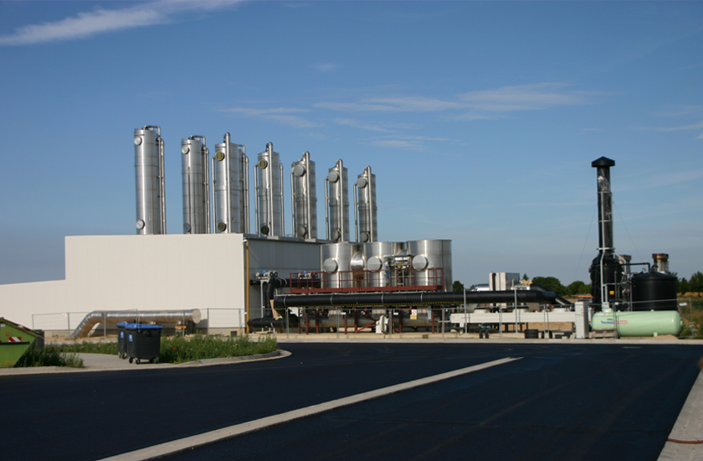 Greenlane (TSXV:GRN & FRA:52G) is a pioneer and market leader in the rapidly emerging renewable natural gas (RNG) market. We work with waste producers, gas utilities, and project developers to turn low-value biogas into a valuable low-carbon clean energy resource.
Greenlane is a pure play in the RNG space, offering multiple core biogas upgrading technologies, in use and proven in the industry today. Biogas upgrading sales are forecasted by industry to grow at minimum 30% compound annual growth rate (CAGR) over the next five years in North America and Europe. Our demonstrated leadership in biogas upgrading, scope and breadth of product offerings, and 30+ years' industry experience are fierce competitive advantages
For further information about Greenlane Renewables, please see contact information below.
Greenlane Renewables
Email: IR@greenlanerenewables.com
Phone: 604.493.2004
Address: 110 - 3605 Gilmore Way, Burnaby BC V5G 4X5, Canada.